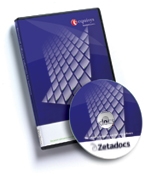 Zetadocs helps you streamline business processes, freeing you from paper and improving the way your business operates. It integrates with Microsoft Dynamics 365, Microsoft Office and SharePoint, as well as other CRM, ERP, accounting and business applications.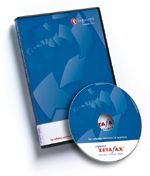 Zetafax is reliable fax server software that is easy-to-use, scalable and feature rich. Write, send, receive, forward and store fax documents directly from your desktop.
Zetafax Duo adds the power and features of Zetadocs PDF to Zetafax, providing a highly visual 'document builder' to assist with the production of business documents for emailing as PDFs, as well as faxing.
Timemaster is timesheet, expenses and project management software for consultants, architects, local authorities and professional services firms.