How to use a document template
---
Like Stationery and Attachments, document templates are accessible using the accessories Window, or using embedded commands.
Step 1: Open the document entitled Sample Letter.doc using Microsoft Word. You can find this document in the Samples folder accessed under the Zetadocs directory in your start menu.
Step 2: Print the document to the Zetadocs PDF printer. The Zetadocs PDF software will display your document.
Step 3: Click on the Accessories button, or choose View | Accessories Window. Selected the folder where you saved your template, and select Templates from the Type drop down.
Your template entitled Sales quotation will be visible. Highlight it and click Apply. The stationery and any attachments will automatically be added to your document. If you included any email sending options such as a message body, or subject line, it will be visible as shown in the screen below.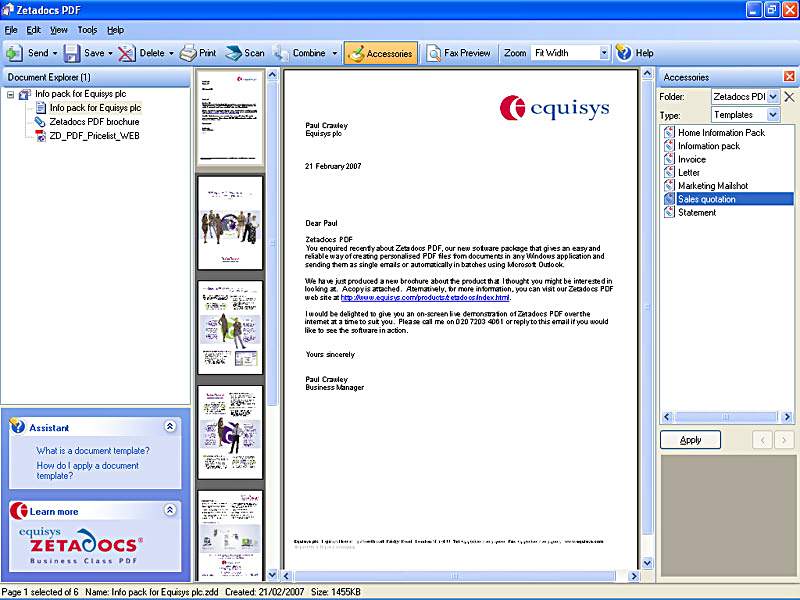 Step 4: Click Send to send the document.
Related Topics
How to create a document template