How to change the document explorer settings
---
The document explorer settings for Zetadocs PDF allow you to define the behaviour of the document explorer window during the sending process. To change the default settings, follow the instructions below.
Step 1: From the Tools drop down menu select Options, the Options dialog box will be displayed.
Ensuring that the General tab is selected the general settings will be displayed: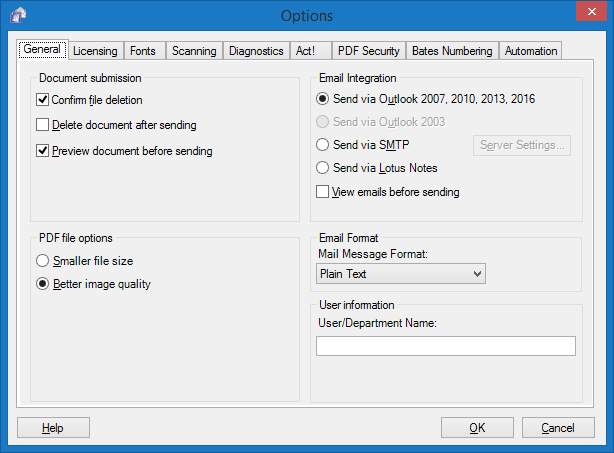 Step 2: The Delete document after send option in the Document Explorer Settings section allows you to specify whether you wish to store documents in the document explorer window after sending or whether they should be deleted. The Confirm file deletion option will prompt you before deleting any documents in the document explorer window.
Step 3: If you wish to preview an individual message or several messages sent to Zetadocs as a batch, then select the Preview document before sending option.
When you have made your changes, click the OK button to action them.
A detailed description of the options can be found here:
Configuration options are there?
Related Topics
Configure email integration settings