How to change the licensing settings
---
The license settings for Zetadocs PDF allow you to set the location your copy of Zetadocs will use to access licensing information.
From the Tools drop down menu select Options, the Options dialog box will be displayed.
Ensuring that the Licensing tag is selected the licensing settings will be displayed: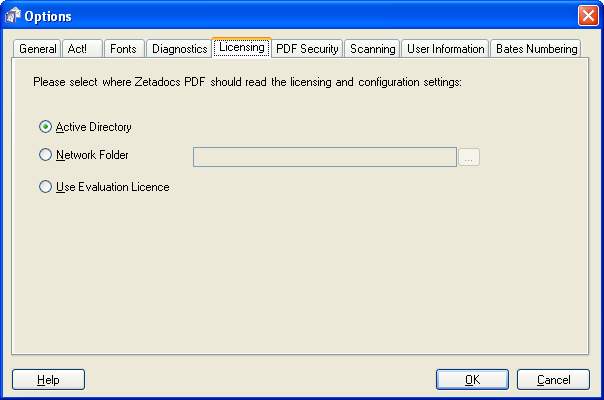 If your Administrator has set up a company license using the Zetadocs configuration program over your company network, this should be detected by Zetadocs and the Active Directory option will be automatically selected.
If your company does not use Active Directory, you can browse to the Network folder where the Administrator has saved the licensing and configuration settings, allowing your user information to be retrieved.
Select the OK button to finish making your changes.