How to store sent documents in the document explorer window
---
Documents sent to the Zetadocs PDF application are stored in the document explorer Window. This is found on the left hand side of your application window:
The default option is to remove items from the document explorer Window as soon as they have been sent, however this does not need to be the case:
Step 1: From the menu options along the top of your Zetadocs application window select the Tools option, and select Options from the drop down list.
This will open the Options dialogue box. Ensure that the General tab is selected: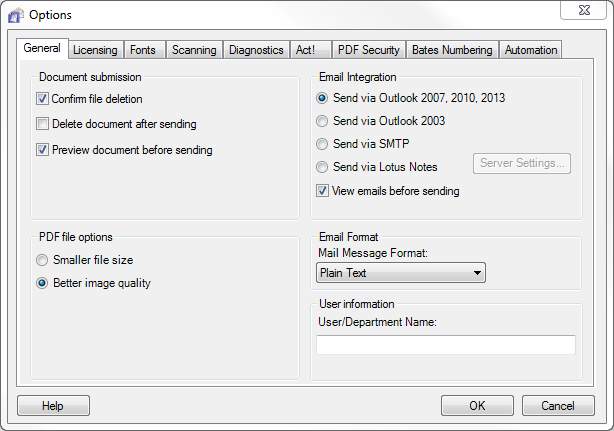 Step 2: Deselect the Delete document after send to stop files being automatically deleted after they are sent.