How to change the scanning settings
---
The scanning configuration tab allows you to set up the default scanner to be used by Zetadocs.
Opening the Scanning configuration Dialog
Step 1: From the Tools drop-down menu select Options, the Options dialog box will be displayed.
Ensuring that the Scanning tab is selected as shown in the screen below: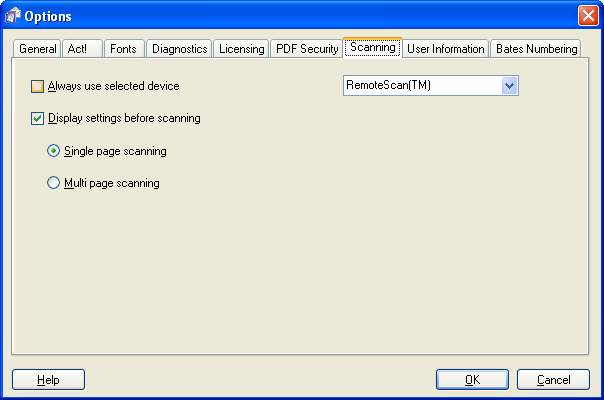 Step 2: Select the Option that you would like to change, and click in the box next to it to change whether it is turned on or off. A description of the options can be found here:
What Configuration Settings are there?
Select the OK button to finish making your changes.