Change the Email Format
---
The mail message format option allows you to specify whether the email body uses plain test formatting or HTML formatting.
HTML formatting gives you the access to the following options via a toolbar located above the message window: font, font size, bold, italics, underline, formatting, bullet points and point numbering.
Step 1: From the Tools menu select Options. The Options dialog box will be displayed and the General Tab will be selected.
Step 2: To select between plain text and HTML Email Body simply select the Mail Message Format option on the General tab shown below.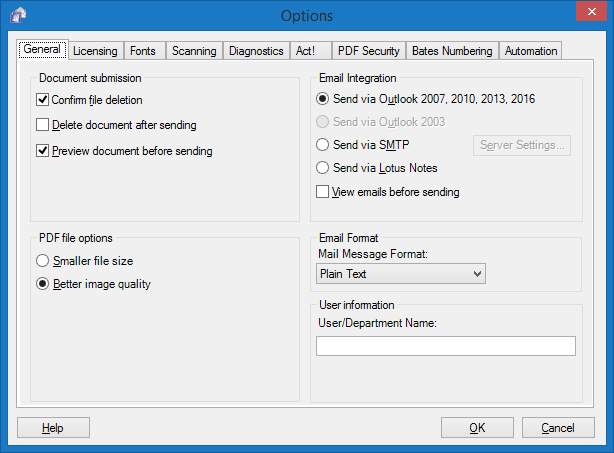 Compatibility
Some email clients may not support HTML email, you should check your email clients support materials for further information on compatibility.